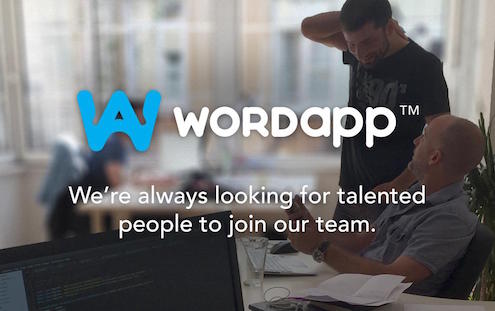 Our new career site is up!
In a continued effort to separate the Copypanthers and Wordapp brands, we're launching the new Wordapp Career site today. Besides bringing you all the open positions at Wordapp, it will also tell you more about our team, life in Istanbul, and our culture.
What can you expect from us in the coming days?
Some very funky promo videos!
A full-on social media offensive (don't forget to share, like and follow!)
Some University Recruiting events
Many more open positions
More info about the company
Some personal shares from the Wordapp team
Do you want to join Wordapp?
Sign up for one of the open positions or send us your open application. Don't be afraid – we won't bite.